Guidelines on how to apply to study in Australia.
Congratulations on making up your mind to study in Australia. One of the best destinations for international students.
Now, these are the general guidelines to achieve your goal!
Academic preparation:
Research about your intended course and course provider. You may seek the help of a Qualified Education Agent Counselor for this purpose.
Click Here to create a free account on our student portal, where you will get direct access to 840+ institutions around the world. You can compare courses, fees, location, scholarships, check intakes, entry requirements, and directly apply to up to 8 universities and colleges at the same time from the comfort of your home.
We are technologically advanced and have revolutionised international education and made it easily accessible to aspiring students.
Our Student Portal provides transparency to students, where they can get the information first hand and make an informed decision. Students do not have to depend on somebody else to get information about courses, fees, locations, scholarships, and entry requirements.
The most important factor to consider while selecting a course to study is that it should be relevant or in line with your previous qualification and/or work experience.
Academic Entry Requirements for Nepalese Students In Australian Education providers
Each Individual Course Provider will have its own entry requirements. However, we can generalise it for most courses as below
| | |
| --- | --- |
| Qualification level | Academic Requirements |
| Cert I – cert IV | 10+2 with 60% Aggregate Score |
| Diploma | 10+2 with 60% Aggregate Score |
| Bachelor level | 10+2 with 65% Aggregate Score |
| Masters | Bachelor Level with 50% Minimum Score. |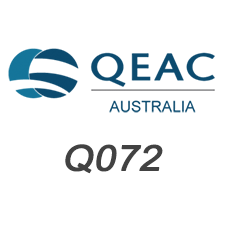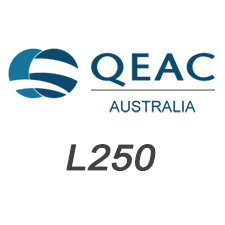 As Nepal is a Level 3 (high risk) country for student visa purposes to Australia, students will have a better chance of visa approval when applied to Level 1 education institutions in Australia.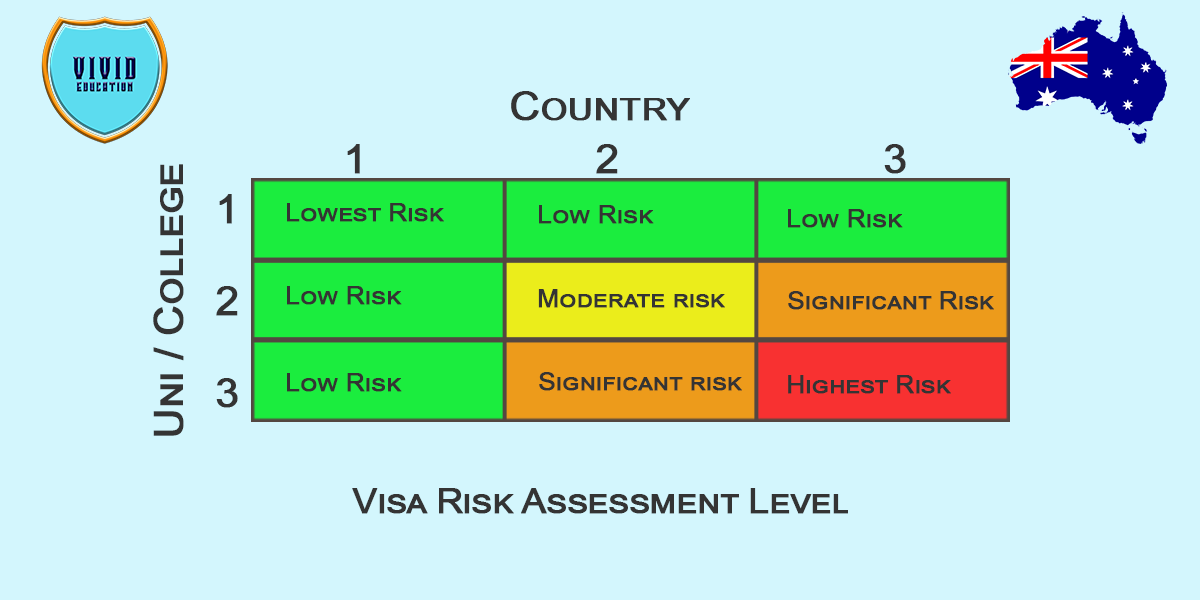 English language requirement:

You must sit for an internationally recognised English language test i.e IELTS, PTE Academic, TOEFL, etc.

See below English Language Requirement for different qualifications level 
| | | | |
| --- | --- | --- | --- |
| Qualifications level | IELTS Module | Minimum Overall Score | Each band no Less than |
| | | | |
| Certificates, diplomas, and advanced diplomas | Academic | 5.5 | 5.0 |
| Bachelor degrees | Academic | 6.0 | 5.5 |
| Graduate certificates and graduate diplomas | Academic | 6.5 | 6.0 |
| Masters degrees | Academic | 6.5 | 6.0 |
| Research programs | Academic | 6.5 | 6.0 |
Some courses like Nursing require an IELTS score of 7.0 or higher.
See Below the chart for different testing systems score equivalents

Try to score at least the minimum requirement for your intended course of study. If you have achieved the desired result, congratulation!! You have achieved the first goal of your dream.
If you have not achieved the desired score, don't lose your heart. You may still be eligible to enroll in your desired course by doing ELICOS ( English Language Intensive Courses for Overseas Students) in Australia.
| | | | |
| --- | --- | --- | --- |
| English language provider test | Minimum test score | Minimum test score where combined with at least 10 weeks ELICOS | Minimum test score where combined with at least 20 weeks ELICOS |
| | | | |
| International English Language Testing System | 5.5 | 5 | 4.5 |
| Occupational English Test | B for each test component | N/A | N/A |
| TOEFL internet-based test | 46 | 35 | 32 |
| Cambridge English: Advanced (Certificate in Advanced English) | 162 | 154 | 147 |
| Pearson Test of English Academic | 42 | 36 | 30 |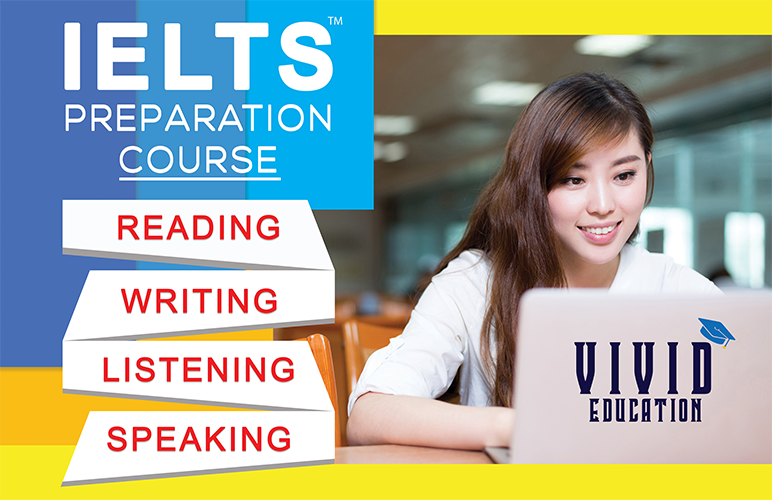 Click here to join Our IELTS Preparation classes
Applying to Universities/colleges:
You must now send your application to your desired course provider in order to get an offer letter. If the provider finds you eligible for the course you have applied for, they will issue you with an offer letter. We are here to help you process the offer letter on your behalf.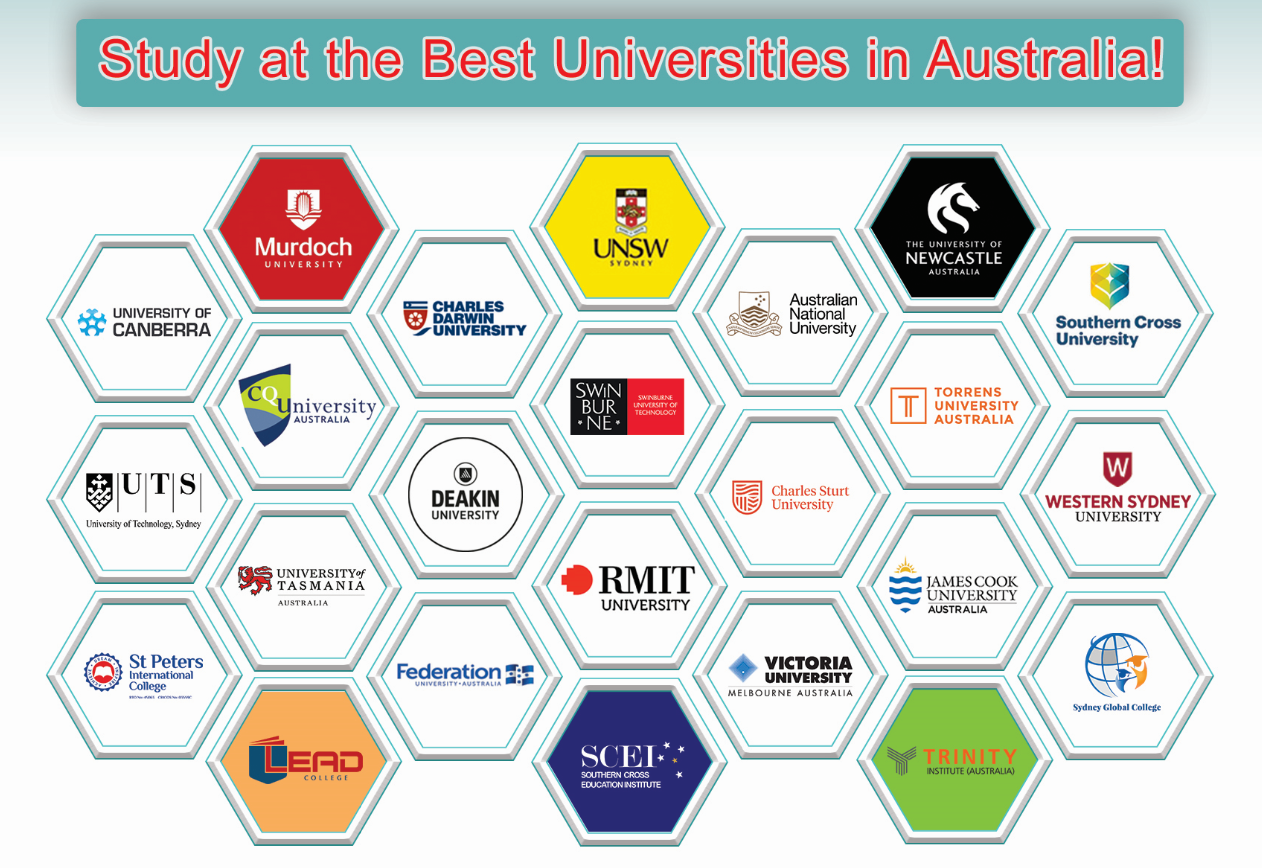 + many more universities and colleges

This brings you one step closer to your dream!!
Financial Preparation:
Now you must start preparing your financial documents to support your studies and provide proof to the Australian High Commission.
The Department of Immigration and Border Protection has financial requirements you must meet in order to receive a student visa for Australia. As of October 2019, the 12-month living costs are:

You – $21,041
Partner or spouse – $7,362
Child – $3,152
In addition to this, you must be able to demonstrate that you have sufficient funds to cover your tuition fees for the first year in Australia, which will be mentioned in your offer letter.
For eg: You are a couple with no child planning study in Australia, and your Tuition fee for the first year is $24,000.
You must be able to demonstrate that you have a minimum of $52,403 to cover your stay in Australia
Tuition fees                                       $ 24,000
Your living expense                         $ 21,041
Your Spouse's living expense            $   7,362
Total Expense for 1st Year               $52,403
Also in addition to this, you will have to pay for your health cover, which would be approximately $560/year for single, $2900/year for a couple and $5200/year for a family.
All costs are per year in Australian dollars. To convert to your own currency, visit http://www.xe.com/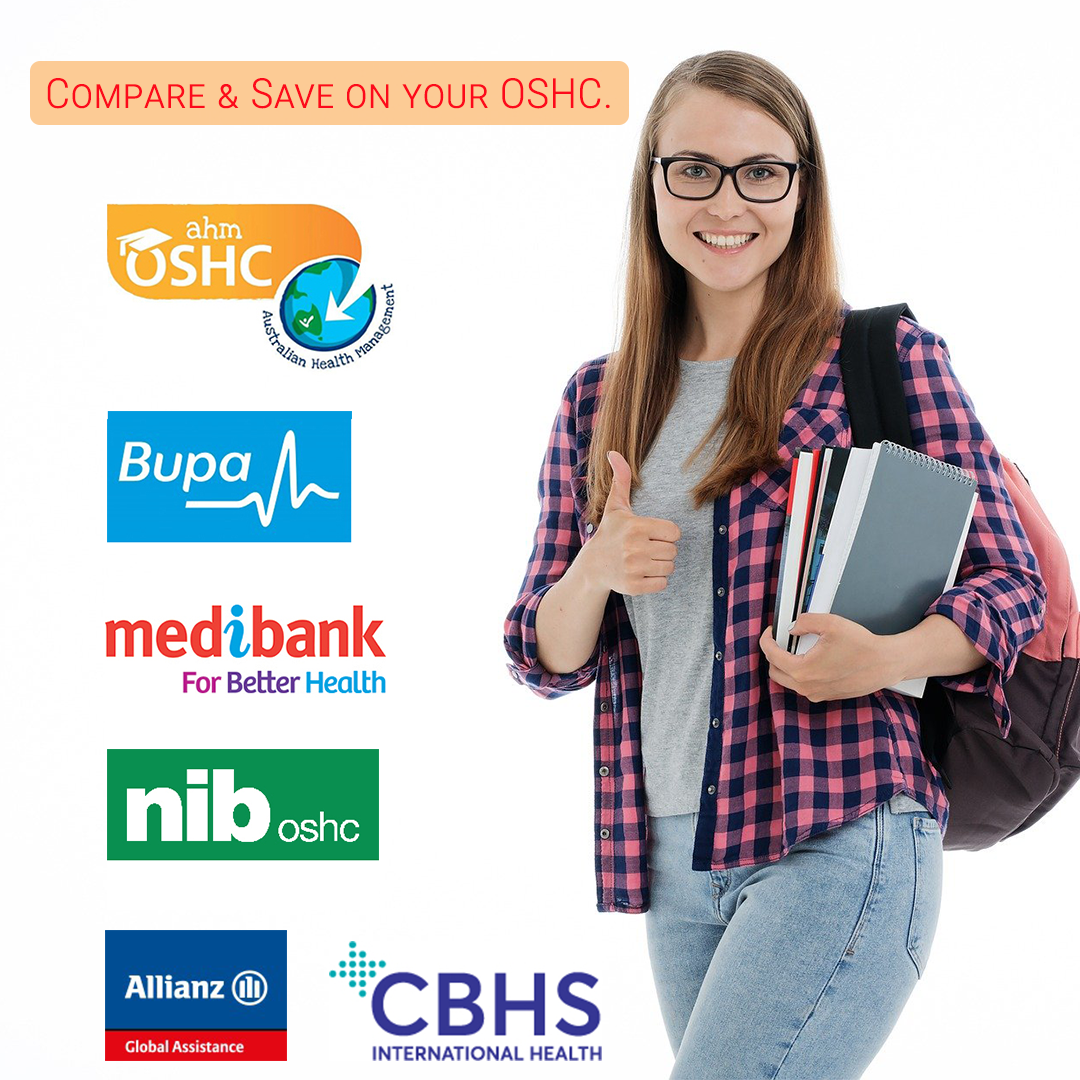 Providing proof to the Australian High Commission
You can provide proof of your financial capability to Australian High Commission by any of the following ways,
i) If your parents or non-accompanying spouse's income is at least $62,222 annually and you have enough evidence to prove the income source through government department (e.g. tax assessment), DHA will accept these government documents. For students accompanied by family members, the amount is AUD72,592.
ii) You must provide evidence of the funds to cover your 1-year expenses. It can be bank savings or you can access student loans from the nominated banks by the Australian High Commission. The loan must be in excess to cover your 1st-year expense in Australia. Your parents or non-acconpanying spouse may be able to sponsor you and provide the funds for you.
These are the two acceptable financial requirements you should meet. However, in case of Student loan Australian High Commission may ask you to disclose how will the loan repayment be done. So be prepared with enough evidence to support your document.
        5. Applying for Student Visa
Now you are ready with your academic and financial document, it's time to apply for your student visa.
i) You must have obtained a COE ( confirmation of enrollment) from your provider before applying for your visa. This is when you pay for your tuition fees or satisfy the conditions on your offer letter, your course provider will generate a COE for you.
ii) Visa applications must be lodged online using ImmiAccount

iii) Be prepared for a health checkup.
iv) Be prepared to provide any additional documents when asked by your visa officer. However, we recommend you to provide as much information and documents to support your claim to make the process faster.
If the Australian High Commission is satisfied with your application, you will be issued Visa. Make sure that you know about your visa conditions and obligations.
CONGRATULATIONS!! NOW YOU CAN PURSUE YOUR DREAM OF STUDYING IN AUSTRALIA.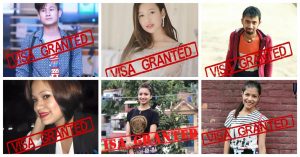 Visit our office for a personalised consultation.
VIVID EDUCATION
Level 2, Mantra in n out Square, Devkota Marg, New Baneshwor, Kathmandu, Nepal
Contact +977-1-4105172
Contact us to help you achieve your dream at info@vividedu.com.au or https://www.facebook.com/vivideduktm/
Disclaimer:
The document is provided for general information purposes only. Your use of any of this information is at your own risk, and you should not use any of this information without first seeking legal and other professional advice. The provision of these documents (and the documents themselves) do not constitute legal advice or opinions of any kind, or any advertising or solicitation. No lawyer-client, advisory, fiduciary or other relationship is created between VIVID EDUCATION and any person accessing or otherwise using any of the information. Vivid Education and its affiliates (and any of their respective directors, officers, agents, contractors, interns, suppliers, and employees) will not be liable for any damages, losses or causes of action of any nature arising from any use of any of this information.
https://vividedu.com.au/wp-content/uploads/2016/07/harboyr-image-1.png
500
900
admin
https://vividedu.com.au/wp-content/uploads/2021/10/Vivid-Logo-400x200-For-website.png
admin
2019-11-20 12:15:30
2020-12-18 01:12:34
Guidelines on how to apply to study in Australia.